When it comes to sustainability, there are opportunities for all of us to get involved: corporations and business leaders, lawmakers, scientists, educators, activists, and everyday people. We all have a part to play.
Advance the UN Sustainable Goals
The UN laid out 17 strategic goals in order to transform the world and make it sustainable. Navigate through the cards below to learn more.
No Poverty
Zero Hunger
Good Health and
Well-Being
Quality Education
Gender Equality
Clean Water and Sanitation
Affordable and
Clean Energy
Decent Work and Economic Growth
Industry, Innovation
and Infrastructure
Reduced Inequalities
Sustainable Cities and Communities
Responsible Consumption and Production
Climate Action
Life Below Water
Life on Land
Peace, Justice and Strong Institutions
Partnerships
for the Goals
There are plenty of ways you can help advance sustainable development goals. However, if you want to know how to be sustainable in your everyday life, you may want to consider a career in sustainable development.
Begin a Sustainable Career
Take your passion for sustainability and make it a career.
Do your interests lie in rewiring the world with clean energy? Do you want to redesign every city on earth to be a bastion of sustainability? What about re-engineering product processes, reimagining the global food system, or even reinventing the systems of finance?
No matter your area of interest, know that sustainability leaders are needed everywhere. If this is your calling, find out what you could accomplish with a career in sustainability.
Earn a Sustainable Degree
The majority of graduate programs or certifications approach sustainability as an extra, additional piece—to make something already finalized just a bit better.
But when it comes to the sustainability programs at Bard, our approach to our curriculum is the same as our approach to making a sustainable world: we understand that sustainability needs to be built into the foundation of any program, company, or legislation, not just "bolted on."
Read about The Bard Difference>>
It's why Bard Graduate Programs in Sustainability is best-equipped to shape environmental activists from all walks of life and give them the tools they need to become leaders in sustainability. Our approach is three-fold:
Bard Changes Minds
The truth is—not everyone knows the extent to which human activities have negatively impacted the planet. Even for those who do, we often dump details in such a way that makes the climate crisis too overwhelming for people to take action. Media reports on the big stories, but less on the ways everyday people can positively contribute. And with more and more technology at our fingertips, people of all ages generally spend less time outside, learning about the environment and appreciating all it does for us.
Bard believes that environmental education is crucial to combatting the climate crisis and creating a sustainable world for generations to come. We believe there is an art to environmental education, cutting through the confusion, disarming disinformation, and providing information that compels people to change their behaviors.
Bard Changes The Rules
When competing interests get in the way of the greater good, we look to our government to fund nonpartisan research, write policies, and regulate for the interests of the people versus those with the most power. A classic example is how public institutions and representatives stepped up to help curb the power and influence of the private tobacco industry. Honest labeling on cigarette cartons along with outlawing smoking from public indoor spaces (among other laws) helped save lives.
Bard understands our duty in empowering climate experts and environmental activists to operate with confidence on the front lines. Translating climate science into policy is just one of the many ways Bard graduates change the rules entirely.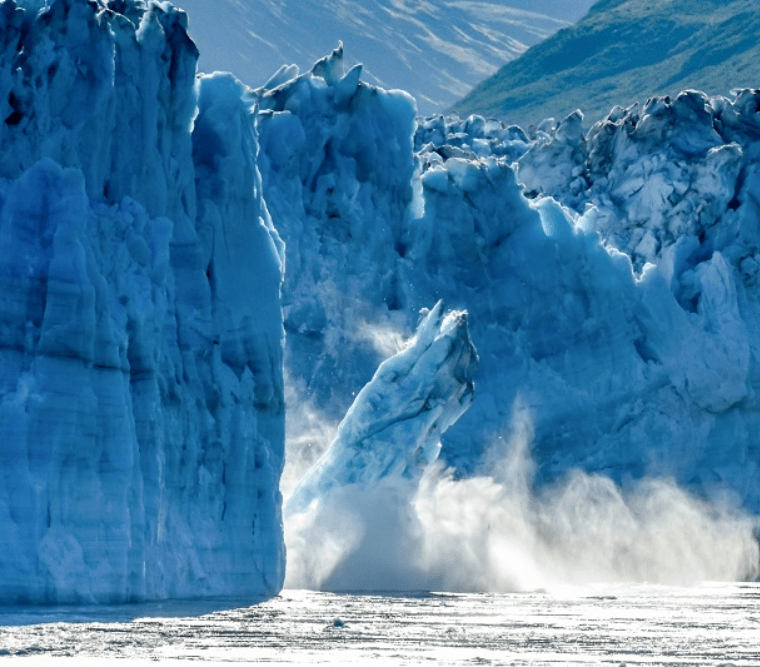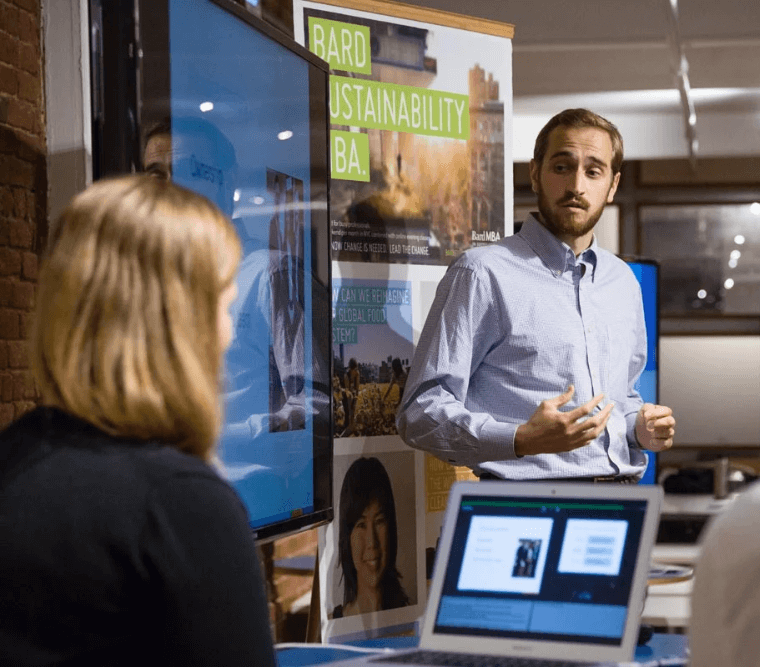 Bard Changes The Game
Now, more than ever, businesses are feeling the pressure to adopt sustainable practices. For those companies concerned with their legacy and longevity, the reality of natural resource depletion is cementing the need to innovate. For others, environmental regulations and consumers opting for eco-friendly brands are behind that charge. But you can't balance profit incentives with half-baked efforts. Becoming a sustainable business requires more than hiring a Chief Sustainability Officer; it's a whole different approach.
Bard knows that embracing sustainability means changing the game entirely. That's why we're teaching our MBA students to disrupt business as usual. We are fashioning a force of ecological entrepreneurs who build sustainable businesses from the ground up—businesses that answer to the triple bottom line (and not just shareholders).